In an economic climate that finds you under increased pressure to control costs, attract attention, and produce results, you need to work with an experienced trade show exposition company that will tailor every aspect of a show to meet your goals and objectives.
We understand that selecting a company to help you create a trade show, event or exhibit that deliver results is an important one. With Capital by your side, you will have a partner dedicated to your success.
Capital's experienced staff will work with you to create an exhibit booth package for your exhibitors that is specifically designed to meet your budget and exceed your expectations. The range of today's shows and expositions is larger than ever and Capital continues to grow to meet these ever-changing needs. Capital's critical Show Management's services include:
Consulting & Design
No matter where you're going, chances are Capital has been there. We can help you refine your vision from the very start. Months before the first attendee walks through the front doors, Capital is there to help with facility evaluation and planning, site design and exhibit planning. From elegant entranceways to functional floor plans, your show's success depends on proper planning.

CAD Drawings

Capital's technical teams can develop and maintain your show's library of CAD and 3D drawings so that everyone – from the facility manager to the fire marshal – can keep tabs on overall design, traffic flow and all space planning issues. Changes can be made quickly and revisions distributed automatically to keep exhibitors, contractors and facility managers on the same page.
Exhibit Booth Packages
Capital's experienced staff will work with you to create an exhibit booth package for your exhibitors that is specifically designed based on the budget and expectations of your exhibitors. Whether it is a simple drape and sign booth package to a complex hard wall booth package, Capital will guide you to find the best solution to satisfy your organization and your exhibitors' needs.

Floor Coverings

Often overlooked, few materials in your exhibition will get more use than the floor coverings you select for your event. Floor coverings can unify a large space and seamlessly brand an event, while subconsciously directing attendee traffic. All the while, top-quality floor coverings provide exhibitors with a comfortable, easy to clean atmosphere in which to meet and greet important prospects.
Furniture
Distinctive furniture can make a bold brand statement that extends the theme of an event to the show floor, while economical furnishing can meet your basic needs without jeopardizing your bottom line. Either way, few exhibition elements will "touch" your attendees and exhibitors like the furniture, and Capital stands ready to help you decide how to best accessorize your event.

Material Handling

The lifeblood of every exhibition is the movement and management of its freight. The associated logistics can seem overwhelming, and the harsh reality of physically manipulating tons of equipment and displays in tight timeframes is no simple task. With Capital on the job, rest assured that everything everyone needs gets from Point A to Point B as efficiently as possible.

Custom Displays
The standard rental construction sometimes won't accommodate your most ambitious ideas or work within unusual spaces. When your "big idea" won't fit within conventional designs, don't give up on it – call Capital! We love the challenge of designing, developing and delivering custom-built displays and "props" that move your idea from vision to reality!
Graphics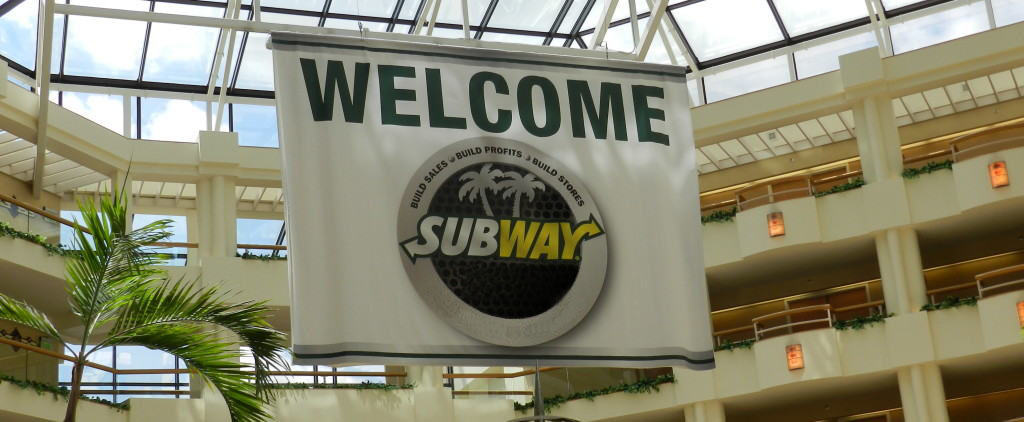 Graphics are the most powerful way to transform large event spaces, clearly brand an exhibit, or reinforce event themes. Show graphics have come a long way in recent years, and Capital has seen it all. From last-minute planning to on-site printing, Capital has the experience and equipment to produce the smallest sign or the largest banner.
Exhibitor Technology Resources
Our online ordering system makes it easy for your exhibitors to view our inventory of furnishings and services and place orders all in one place. Exhibitors can view orders at a glance so they have easy access to their ordering activity.
Online Exhibitor Services Manuals & Deadline–focused Email Campaigns — Our manuals are available online to exhibitors through the Capital website and the show organizer's website, if requested. In addition, our email outreach ensures exhibitors know about upcoming deadlines and discounts.